10 Tracks by Wrongtom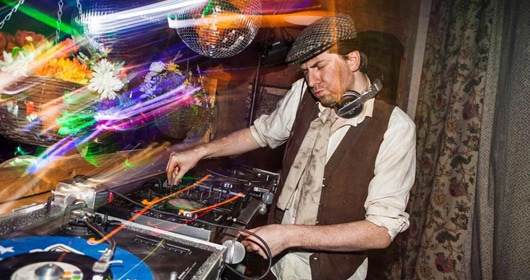 Wrongtom. The kind of guy I like to follow as it's often question of both music and quality. His remixes, production, mixtape… and other surprises with the Reggae / Hip-Hop treatment are like candies you start enjoying even before listening, just by reading the name… Let's do a test :
Harry J All-Stars – The Liquidator (Wrongtom's Liquid Rock Dub) [Track removed] for Trojan Records.
Have you clicked ? I personally did 4 times, only during time I was writing this text. Amazing. But hum ok, let's stay focused.
So, in addition to its evocative power, Wrongtom has some solid Dj skills which led him across the globe, playing in all kind of places, including airwaves via "Mr. Trick & Wrongtom" radio show on Resonance FM.
But his greatest achievement so far is this wicked collaboration with Roots Manuva : a first class Dance Hall album released on Big Dada (with a Tony McDermott artwork), where Tom re-imagine some previously released Manuva's track as if his re-work was in fact the original version of the tune from a previous decade. Really one of the last few years best album so rush on it before you find another "last 10 years best album" somewhere else on the web and forget about it !
And waiting until you have the revelation, unless you already had previously, check this 10 Tracks playlist the man has kindly gather for you, around nourishment theme…
Set the table, press play and let's get INNA DI Food !!