10 Tracks by the Busy Twist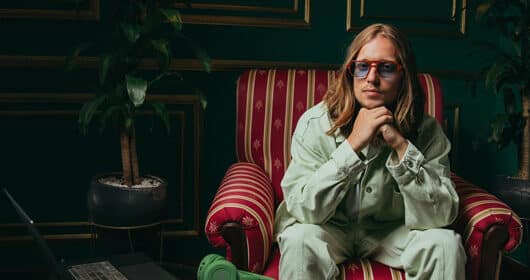 Here we go again with a new exclusive 10 Tracks playlist gathered by a favourite producers, Djs, bands or even journalists. And today I'm glad to host an artist I wanted to "playlist" for a long time: the Busy Twist. Quick introduction…
Among Tropical Bass movement, the Busy Twist are well placed alongside Uproot Andy, Batida, Umoja and Daniel Haaksman: I mean at the top. And for good reason… Traditional African and Latin songs boosted with modern beats and deep bouncy bass is a great recipe that they have mastered brilliantly over the years.
Now located somewhere between London, Accra and Barranquilla, the "ex-duo-now-solo" Busy Twist is still making the crowds dancing all over the world since they lit the fuse with the excellent Floor Excitement EP. Many EPs and remixes have followed, so check Soundcloud and Bandcamp accounts if you feel curious and don't know them already.
Once again it's a true pleasure to share here a new 10 Tracks selection, so once you finished it, don't miss all the others ones from artists such as Frente Cumbiero, Umoja or even Dj Food… Quality only!