10 Tracks by Frente Cumbiero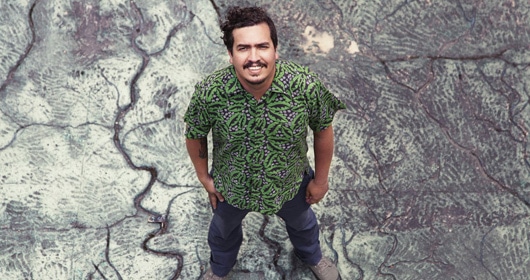 Worthy representative of the contemporary Colombian musical wave, Mario Galeano possesses this touch of madness typical of the musicians from this part of South America, from Abelardo Carbono to Meridian Brothers.
With Frente Cumbiero, he perpetuates the tradition of classical Cumbia while making it evolving with foreign influences, dub effects and mesmerizing loops in a unique wacky style. Check his set @ Boiler Room Bogota last year to see what I mean !
In a more traditional style he's just released Baile Bucanero, the second album of Ondatrópica project alongside Quantic, in which he pays a tribute to Providence Island music with a total of 35 musicians coming from very different backgrounds…
Of course Mario has a great knowledge of South American music, and Colombian in particular as you can see in this old interview for Bomb Magazine, but the best way to discover its influences still, as ever, to browse this 10 Tracks playlist and engaging the time machine… Que chimba !