Ska A Go-Go Vol.2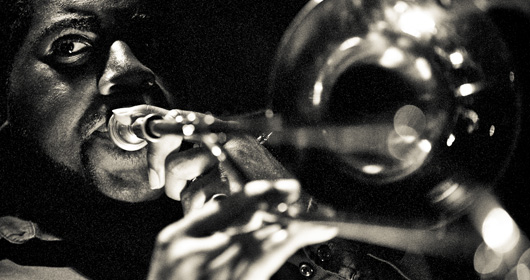 There are different theories about the origins of the word Ska. Ernest Ranglin claimed that the term was coined by musicians to refer to the "skat! skat! skat!" scratching guitar strum. Ranglin described the difference between R&B and ska beats is that the former goes "chink-ka" and the latter goes "ka-chink".
Another explanation is that at a recording session in 1959 produced by Coxsone Dodd, double bassist Cluett Johnson instructed guitarist Ranglin to "play like ska, ska, ska", although Ranglin has denied this, stating "Clue couldn't tell me what to play!".
A further theory is that it derives from Johnson's word skavoovie, with which he was known to greet his friends.
Jackie Mittoo insisted that the musicians called the rhythm Staya Staya, and that it was Byron Lee who introduced the term "Ska".
Derrick Morgan said: "Guitar and piano making a ska sound, like 'ska, ska,' that's why we call it SKA. The sound of the guitar and the piano, that's why we give it the name ska."
Source : Wikipedia
Playlist
the Silvertones – It's Real
Prince Buster All Stars – Moving Spirit
the Maytals – My Daily Food
the Gaylads – Gal & Boy
Toots & the Maytals – Dog War
Don Drummond – Dick Tracy
Justin Hinds & the Dominoes – Over the River
Stranger Cole – Run Joe
Roland Alphonso & the Baba Brooks Band – Nuclear Weapon
Lee Perry – Open Up (Cook Book)
Justin Hinds & the Dominoes – Rub Up, Push Up
the Four Aces – Hoochy-Koochy Kai-Po
Desmond Dekker – Get Up Edina
Podcast: Play in new window | Download (36.8MB)