10 Tracks by Blackboard Jungle Sound System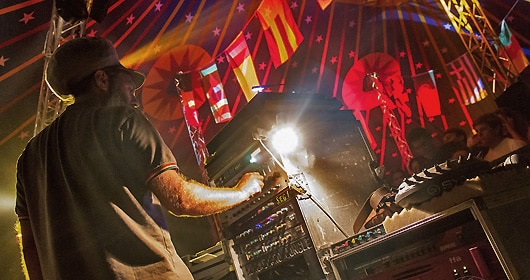 It's been a long time that I've hosted a Reggae playlist here : Don Camilo and Wrongtom did previously some awesome selections while Dj Vadim shared a 1 hour classic Reggae mix long time ago.
So it's now high time to set the record straight with a new playlist gathered by one of the main French Reggae sound system : Blackboard Jungle !
Created about 10 years ago, the sound has grown to become one of French scene pillars and share now stages with the biggest, Jah Shaka, Aba Shanti-I or Channel 1. A long road since eponym show was launched on Rouen's radio waves in 1994…
Big Up !