Heavy Sound & Vision Vol.2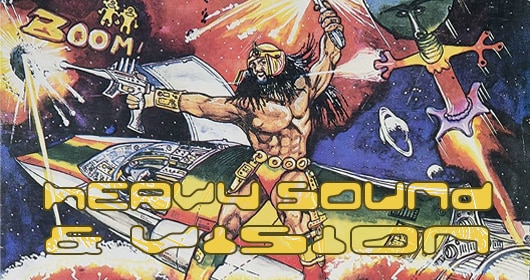 … And here we go for a new episode of Heavy Sound & Vision show dedicated today to historical New-York reggae shop and label: Jammyland!
Jammyland is the iconic East Village NYC Record store specializing in reggae music. Known for their in store sound system and basement studio, the shop was the destination for reggae heads. Jammyland also pressed and/or distributed records by a number of artists and producers, most notably Llloyd "Bullwackie" Barnes with the Wackie's label, Dudley "Manzie" Swaby with JA-Man Records, and Bertram Brown with Freedom Sounds.

The iconic Jammyland logo interpolating Jamaica's Red Stripe beer could be seen on tshirts throughout the lower east side. While the storefront operated from 1993-2009, Jammyland now sells its selection of reggae records on Discogs.
Playlist
the Heptones – My Guiding Star
the Paragons – Why
Prince Alla – Born A Fighter
Senya – Children of the Ghetto
the Militants – Steve Biko
Junior Byles – Chant Down Babylon
Dave Robinson – My Homeland
Neville Tate – See A Man's Face
Ja-Man All Stars – Cup of Cups
Earl 16 – the Children Rise
Hortense Ellis – Super Star
Robert Mint – Black Dynasty
Pablo Moses – One People
Robert Lee – Too Much War
Hi Tech Roots Dynamics – Fight Fight
Aqua Levi – Let It Rain
Horace Andy – Money Money
Wayne Jarrett – Brimstone & Fire
Rocker T – Babywrong Low Way
Podcast: Play in new window | Download (84.7MB)