Blundetto is INNA DI MOOD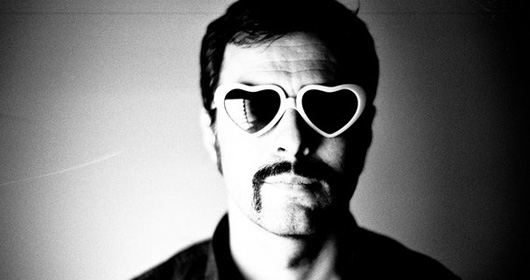 Here we are ! With a little late, we celebrate today the 100th mix on INNA DI MOOD Podcast !
100 moods full of melodies, rhymes, beats and brass, 100 moods for sharing with you all the tracks and tunes that surprised me, made me dance or gave me emotions and the desire to discover more and more…
So far, among the 45.000 plays / downloads, the mixes you enjoyed the most are the bluesy Trip-Hop mood of le Delta et l'Omega, the slow groovy Hip-Hop of Rhythm & Flow Vol.2 and the ladies effective flows on Girls are doin' it Vol.1. Old ones ! Those 3 are from the first version of this podcast (the Flavourous Podcast). But wait… So far ? Yes, so far. First because of course I have no plan to stop this podcast as I have so much fun being involved in it, but mainly because this anniversary episode could dethrone all of them…
As some of you have certainly noticed in the title of this episode, we have a very special guest today as no one else than señor Blundetto himself has accepted my invitation to celebrate this special moment !! The man is selecta for the well known french Radio Nova and has recently released, among several 7″, two tasty albums full of latin / reggae / jazzy vibes, often playlisted here. That's for all those reasons that I'm really pleased to host this special blend of his own he described himself as Dancehall & furious beats !!!
So thank's a lot mister and happy birthday INNA DI MOOD !!
Blundetto's Playlist
Pac Div – Posted
A$AP Rocky – Pretty Flacko
E.L. – Hold Your Botos
Dillon Francis & Diplo – Que Que (feat. Maluca)
Stylo G – Call Mi a Yardie
E.L. – Ghost Track
Podcast: Play in new window | Download (22.9MB)