Alister Johnson is INNA DI MOOD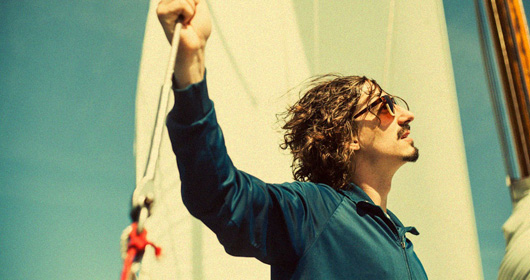 Hey ! It's a big pleasure for me to introduce you today another very special guest. If you are frequently attending this podcast, you may have already notice his tasty soul edits embellished with Reggae or Funk. That's because Dj Catalist, aka Alister Johnson, is a big music lover and knows perfectly what tracks to choose and how to rework them. Let's try his Soundcloud if you want to have a better overview of his musical tastes wide range and production's skills.
When I've contacted him I was expected an eclectic and refined selection. Well… I've not been disappointed ! So, get the deck chairs out to fully enjoy this sweet and exotic playlist he describes himself as a mix of Brazilian and Island sounds for your summer enjoyment. Piña Colada required ! Anyone knows where are straws ?

Playlist
Stephen Encinas – Lypso Illusion
Ralfi Pagan – Didn't Want To Have To Do It (4Hero Bossa Reprise)
Funky Bompa – Berimbao
Claude Garden – Pai
Fuzz – Disco Tunga
Lord Echo & His Melodies – Things I Like To Do
Sergio Mendes & Brasil '77 – Zanzibar
Podcast: Play in new window | Download (27.3MB)