10 Tracks by Dengue Dengue Dengue!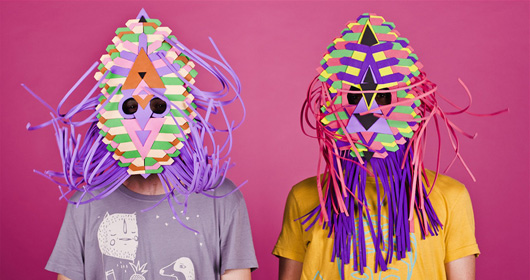 7 months have past since I received US band Akoya Afrobeat for  a tasty and groovy 10 Tracks selection… In a different style, my guests of the day are no one else than Peruvian group Dengue Dengue Dengue!, one of Tropical Bass movement's emblematic figure, which deliver across the world a music impregnated with their South-American roots and strongly enhanced with bleeps and bass. A real thrill guys, trust me !
Since the release in 2013 of their first album, La Alianza Profana, those 2 masked producers from Lima have conquered the planet with their clever mix of Cumbia, Afro Peruvian rhythms and electronic music. Concert dates and appearances have followed one another since, and they've confirmed their first performance last year by releasing their 2nd album, Siete Raices, on Enchufada Records.
If you feel curious about what their concerts may look like, check them here @ SXSW Music 2016 but if you're rather interested by their musical influences then… Don't move. You're in the right place, in the right time. Sit down, put on your mask and play this exclusive playlist. Dengue virus is on…