10 Tracks by David Katz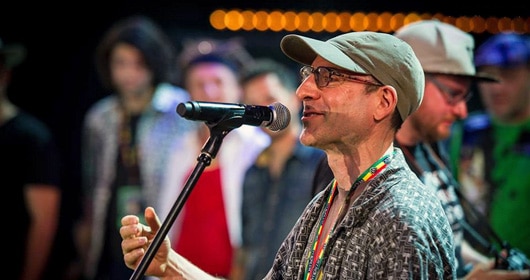 Hey reggae music lovers, here is an anticipated Christmas gift. After hosting an exclusive selection from Steve Barrow himself, I'm very glad to welcome today another well known Jamaican music specialist… Miiiister David Katz !
Writer of several reference books (People Funny Boy: The Genius of Lee "Scratch" Perry, Solid Foundation: An Oral History Of Reggae…), music journalist for many international publications (the Guardian, WaxPoetics, Mojo…), contributors to several radio shows and television documentaries (BBC, Channel 4…), host and Dj at the "Dub Me Always" nights (next on 13/12) and so on, and so on…
If you feel curious about his incredibly rich live path, check his Wikipedia page for more references and details. The native from California is simply one of the most trusted source for everything related to Jamaican music.
With such a pedigree you already know the 10 Tracks playlist he has kindly accepted to do will bring some unsuspected gems to your ears and… you shouldn't be disappointed. Rocksteady, Ska, Roots… David goes through Jamaica music's extra large palette and extracts some of his favorites for our greatest pleasure… You little blighters !