10 Tracks by Akoya Afrobeat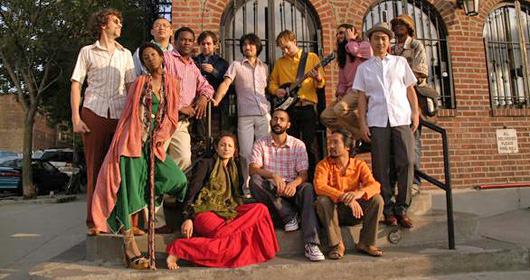 After 8 years of silence, and a solid President Dey Pass album, the incredible Akoya Afrobeat Ensemble from Brooklyn is back on the coppery roads, traced decades ago by Fela Kuti.
It's via a crowd funding campaign that the New-Yorkers were able to materialize the recordings of this 2 titles LP called Under The Tree and so, to resume the music exactly where they left it off : the most rough and authentic contemporary Afrobeat sound around. No more, no less !
And what better to celebrate this launch than a 10 Tracks playlist selected by their care, waiting for the vinyl to land in your mailbox ? No see, tell me !