10 Tracks by Thomas Von Party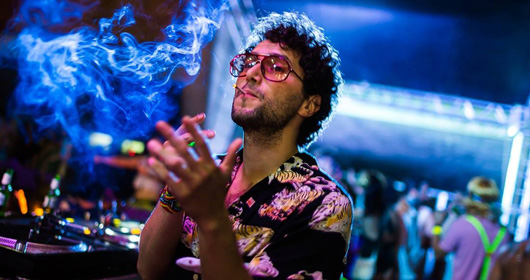 From Montreal's freezing winter to Burning Man desert's heat, Thomas Von Party has probably set himself the task of spreading psychedelicism and rainbows on dancefloors all over the world.
Could it be through labels he's involved in, namely Turbo Recordings and Multi Culti, or through his Djs skills, he disseminates wherever he passes a perfume of electronic modernity revisited in a hippy style that give most of people an irresistible urge to dance with a big smile, if possible by removing the top before.
As usual, let's do the test, ok ? And IMHO a wet T-shirt contest would be the best and only way to measure this 10 Tracks playlist effect. So grab a bottle of water, turn up the volume and bless this selection INNA Von Party stylee. Pics are of course welcome, I'll forward them to him !