10 Tracks by El Barba Dub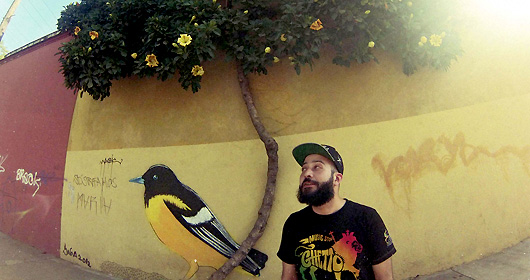 Straight from Tucumán, Argentina, via Oaxaca, Mexico, I'm very glad to host today a 10 Tracks selection by one of the most exciting Cumbia Dub producers alongside El Hijo de la Cumbia, I mean : Cristian Ledesma aka El Barba Dub !
Check those tracks to taste as an appetizer his unique and addictive psychedelico-cumbia-dubby style :
Guarapera – Tulio Enrique Leon (El Barba Dub remix)
los Reyes de la Cumbia – Rita (Psicodelic Dub remix)
Then rush yourself on his awesome playlist : the man has really good taste and offers us a consistent selection full of classic and digital cumbia nuggets to give your day a surprising and delicious taste of Latin America. Bien hecho señor !