10 Tracks by Thibault Ehrengardt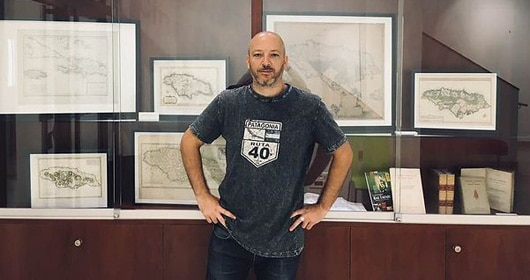 Hey hey, a new guest is INNA di place ! After participation of Steve Barrow and David Katz, i'm very glad to host another Reggae specialist with Thibault Ehrengardt, former chief editor of famous French magazine Natty Dread, boss of Dread Editions publishing house and author, among others books, of the first official King Tubby's biography.
Fascinated by reggae and history, Thibault is tirelessly exploring all facets of Jamaica to bring us the best in the form of books, articles or conferences. His latest project took him to Waterhouse, Kingston, to document the still mysterious life, and death, of one of the 20th century's most underrated artists, Mr Osbourne Ruddock aka King Tubby. Don't miss it !

After reading the book, I couldn't help but contact him to ask if he can create a special King Tubby playlist. And that's what he kindly did by gathering the dubs below, all coming from the 18 Dromilly avenue (address where the studio was located) and mixed by Tubby and his most known assistants : Prince Jammy, Pat Kelly, Scientist and Philip Smart.
Some are corner stones, some others are more obscure, but all of them are representative of that 70s dub sound we are all in love with. So turn up bass volume and press the big knob !