10 Tracks by O.B.F Sound System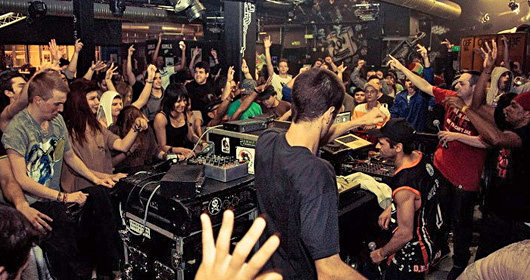 Hey, hey ! It's a new 10 Tracks selection, and it's a loud one ! Selected by the mighty O.B.F Sound System, this playlist gathers  some Reggae Dub classics  as well as "new school" Sound System's tracks with Scottish Mungo's Hi Fi and our national Stand High Patrol crew.
Inspired by UK and Jamaica, O.B.F members define themselves as Dub warriors and were able to impose their sound system as one of the heaviest in Europe, with regular invitations in major Dub / Dancehall festivals across all the continent.
Through one album and severals EPs, those tireless activists and founders of legendary "Dub Quake" evenings in Geneva, have developed their own style, influenced by various musical genres but centered on steppa dub, that can sometimes remind in live the Free Party spirit of late 90's.
It's a real pleasure to host them today, as really talented artist first but also to help represent Sound System culture INNA this place after peoples like Wrongtom, Blackboard Jungle or Don Camilo… Long live guys !