10 Tracks by DrumTalk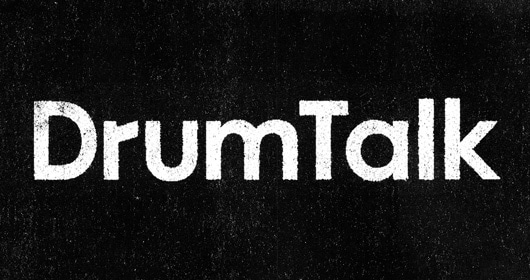 From remixes for label such as Sofrito and Soundway to new releases in a more techno-ish way, UK producer DrumTalk defines his music like :
"the sound of machines being controlled by a human. Or maybe the sound of a human being controlled by machines? Digital, analogue and acoustic. High-fi and Low-fi. Synths, drum machines and echo units, hand claps, finger snaps and banging on a drum"…
Quite mysterious no ? He He delicious…
It's been a long time I wanted to host a playlist from this talented producer, particularly after I heard this amazing mix he did for LeMellotron some years ago. Since then I've playlisted some of his excellent tracks on a regular basis…
It's now time to realize a wish as I'm really glad to offer you this eclectic selection he did exclusively for your favourite podcast. No, no… I mean this one. So guys, enhance your week-end : DrumTalk at the control !