10 Tracks by Danny Holloway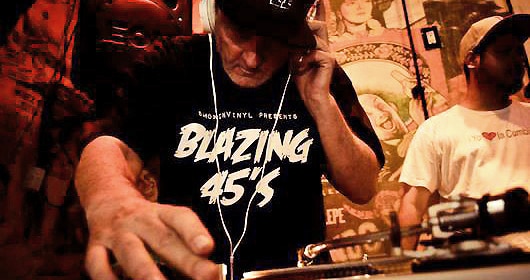 His name may sound unknown to most of you but Danny Holloway is in the game since decades. Journalist for the New Musical Express (NME) in the 70s, he interviewed peoples like David Bowie, Mick Jagger, Stevie Wonder, Van Morrison or Frank Zappa…
When working at Island Records, directly reporting to Chris Blackwell, he worked on several Bob Marley classic albums and produced others like "Night Food" from the Heptones.
He then started his own production company, hosted a big Hip-Hop radio show, deejayed a lot, joined Dublab radio collective, launched "Blazin 45s" parties and his own 45s repress label called Ximeno, and on a more personal side, owned up to 50 000 records in his private collection. Yes, a huge one.
If you want to know more about him, jump into those interviews on Herb an' Music and Vinyl Culture, but you understood that when it comes to music, Danny has a say.
That's why, after that whole life closely tied to some of the best artists and musical trends around, I'm very proud that he's accepted my invitation to gather a damn hot selection for the 10 Tracks series. And trust me, that's a really cool one ! So take a bit of time in your confined life and let yourself be guided by a true sound's expert…