the Digital Age Vol.1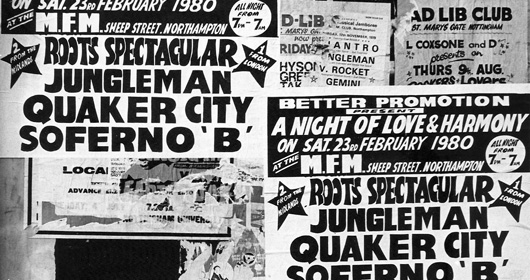 It was a little revolution in Reggae world when the 23rd February of 1985, during a clash versus the Black Scorpio sound system, King Jammy revealed a totally digital reggae riddim for the first time : the famous Sleng Teng riddim. The most known version is of course the Wayne Smith's "Under Me Sleng Teng", but hundreds more have appeared since, including some of Horace Andy, Gregory Isaacs and Johnny Osbourne.
Nowadays, as the electronic has invaded everything, we can hardly imagine what this step represented but we know now that this was the beginning of a new era, the introduction to Dancehall, Ragga or Jungle… Nearly 30 years later, the sound of the 80's is definitely a reference with his little something of lo-fi quality that unleash the dance floor. And I think the following guys are in complete agreement… Fiya !!
Playlist
Pupajim – Double Lock
Soom T & Disrupt – Saved By A Ganja Leaf
Dreadsquad – Dont Waste my Time (feat. Dr Ring Ding)
Dreadsquad – Greater than Great (feat. Skarra Mucci)
Roots Manuva meets Wrongtom – Chin Up
Mungo's Hi-Fi – Soundboy Police (feat. Soom T)
Mungo's Hi-Fi – Indian Sun (feat. Mus Bus)
Podcast: Play in new window | Download (27.0MB)