Kudutronik Vol.9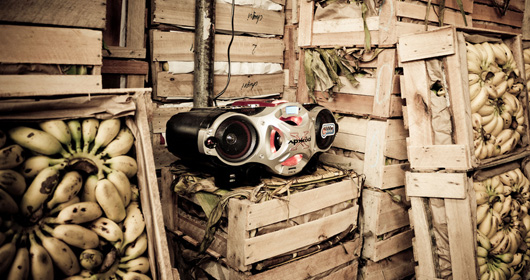 Remember Banana Bombs of Worms game series ? Because I can't help but thinking at this when listening to this Clap! Clap! special playlist : Explosive bass and tropical flavor. A sound raid from Africa. BOOM.

The exclusive 10 tracks selection Clap! Clap! did 3 months ago was just an appetizer and here's now the main dish. Composed of several tracks coming from different EPs, album, remixes and previous work under another nick (Digi aka Digi G'Alessio aka Cristiano Crisci aka…), I've focused my selection over mid-tempo tracks with bearing bass comparable to a rockslide in the valley…
Among many other qualities, the man knows how to push the art of comparison in unexplored limits !

Playlist
Clap! Clap! – the Holy Cave
Clap! Clap! – Please Mother Rain Wash Our Souls From Human Evil
Digi G'Alessio – Ivory
Lorenzo – Savana (Clap! Clap! remix)
Clap! Clap! – the Rainstick Fable
Populous – Vu (feat. Clap! Clap!)
Clap! Clap! – Buck
Podcast: Play in new window | Download (29.5MB)