Prince of Ballard is INNA DI MOOD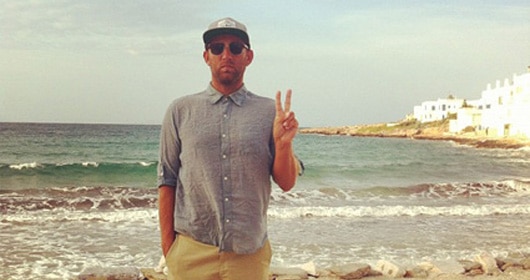 Autumn is a favorable period for all kind of nostalgia. As the grey sky of winter settles for a long time, the summer is just a memory full of sun and iodized smell. Arf, what a poet… Fortunately the guest of the day offers us a flash back into those golden sunny hours through a selection which he has the secret. Who's this ? Well, for many of you I guess Prince of Ballard is not an unknown and that you have already enjoyed his numerous and tasty Soul / Hip-Hop edits.
For the others, I'd tell he's a cool guy from Seattle for which music is a part of a lifestyle full of old bikes, restored design furnitures and crazy parties with friends. It has to be fun, it has to be true and it has nothing to do with the business. And as I had the opportunity to attend one of its set in Paris, I have to say it's a good recipe : the man knows how to move a crowd !
I'm really pleased today to host a mix from this very nice and talented music (life ?) crafter, especially when I'm totally fed up with this clouds all over my head and he offers such a remedy… Thank you PoB for bringing back the sun in our heads !
Prince of Ballard's "I miss Summer" Playlist
Intro / Ta-Ku – Higher
Notorious B.I.G. – Juicy (Prince of Ballard remix)
Nacey – Doin' It (Rooftop Dub)
THEESatisfaction – Queens
Bobby Caldwell – Carry On (MyKill edit)
the Supremes – Back in My Arms Again (Prince of Ballard Disco Blend)
Aaliyah – One in A Million (Midnite Sons remix)
Mayer Hawthorne – Henny & Gingerale
Damn! – Youth Style
Young Jeezy – I Do (Sammy Bananas Bootleg)
Ta-Ku – Donald Trump Rework
Apollo Brown – Drinking Life
Podcast: Play in new window | Download (22.9MB)