Dj Oil is INNA DI MOOD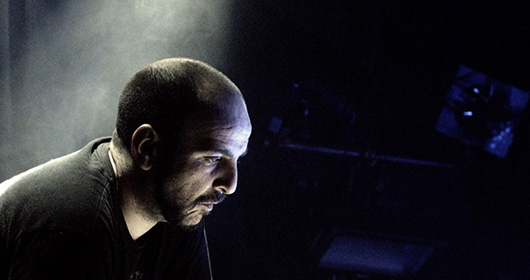 Marseille is a strong head. Spearhead of decentralization, the capital of southern France does nothing like other : cinema, politics, sports, news stories… This town says loudly its differences and asserts a unique identity. Musically talking, among proud representatives of mixed and Mediterranean culture like Massilia Sound System or Dupain, stands a man proponent of a more soulful sound which is defending the same values.
Since 2005, and the end of the Troublemakers project, Lionel Corsini aka Dj Oil has developed a cinematic and winding unique sound, feeds with electronic, soul and African influences. Through his project Ashes to Machine (with Jeff Sharrel) and mostly on his first solo album Black Notes, he's producing now a haunting and moist universe in which he invites special guests like Magic Malik and Gift of Gab. But not only…

When I asked him if he was interested to create a special musical mood, he offered me to host the recording of an opening live he did for Björk this year at Caprices Festival in Switzerland. So I now have the (very) big pleasure to announce that you're also invited in this rich and solid musical universe through this high-level live performance… Yes papa !!
Dj Oil – Live @ Caprices Festival 2013
Podcast: Play in new window | Download (69.6MB)