Calypso Overdrive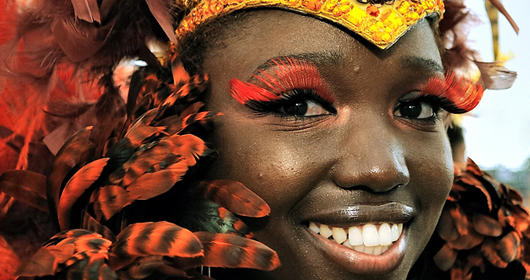 Big bands, beautiful suits ornate with colored feathers and scary masks are the most traditional elements of Caribbean carnivals. Those parades which make the city dancing since the end of the 17th century were originally organized to celebrate the end of sugar cane's harvest.
It's not until the 18th century that slaves had the right to celebrate their own carnival full of colored elements which has now become a Caribbean lifestyle symbol. This playlist, which could be classified as Electro Calypso, try to catch the carnival vibes for what could be an electro revisited steel-drum parade in Trinidad…
Diab la ka mandé an ti manmaye !!
Playlist
Jamie XX – Far Nearer
Discodeine (feat. Matias Aguayo) – Falkenberg (Pilooski edit)
Philip Sherburne – Salt & Vinegar
Emvee – Nocturnal
Round Table Knights vs Bauchamp – Calypso
Podcast: Play in new window | Download (28.9MB)