Cocina Economica Vol.3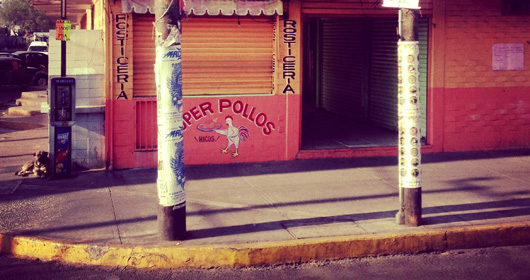 Super Pollos. Not that the chicken is my favorite Mexican dish but 1. this is a funny name and 2. it perfectly fits with the title of this Electro Cumbia series : Cocina Economica.
I went several times to Mexico so I had the pleasure to discover the simple but delicious Mexican cook : Tamales, enchiladas, quesadillas… Pinche buena comida ! My best culinary memory is situated in Palenque, in front of a bistec ranchero, guacamole and, of course, a fresh Bohemia…
Mexico is such an amazing and beautiful country, I only hope that violence generated by narco traffickers disappears as quickly as possible, so people there can live in peace.
Playlist
Dj Dus – Enemigo Publico #1
Celso Piña, Control Machete y Blanquito Man – Cumbia Sobre El Rio
El Hijo de La Diabla – La Pollera Colorada (El Pollo Loco remix)
Los Chinches – Serpiente Negra (Panikoo remixxx)
Conjunto Tipico Vallenato – Cumbia Cienagera (Afro Kumbé remix)
Petrona Martinez (feat. Martina Camargo) – La Petronita Martinez (Atropolis remix)
Podcast: Play in new window | Download (22.6MB)