Africaz Most Wanted Vol.1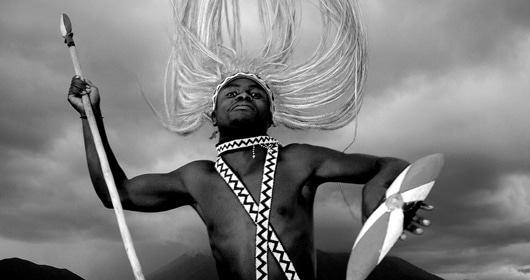 Like I think a lot of people, I'm more and more interested in past and present african music. During the last decade and with the internet usage growth (thanks to some dedicated blogs, websites, labels, documentaries…) we 've been able to see the incredibly vivacity of the african music scene.
From tribal percussions to kora players, from highlife to kuduro, Africa is the theater of a constantly evolving and living stream where one of the last step seems to be, for the moment, Afro-House and Afro-Tech. South Africa and Angola are specially involved into this evolution through many Dj's and producers who are writing this story far from US and european spotlights… Africa is the future ! Just lend an ear.
Playlist
Homeboyz Muzik – African Central Soul (Guitar mix)
Massai Tribe – Eruko (Afro Dj Pupo's Ancestral Meeting Mix)
Afro Dj Pupo – Yaca (Dj Nax & Rosario remix)
DRC Music – Lingala (feat. Bokatola System & Evala Litongo)
Alexkid & Rodriguez Jr – le Doigt Africain
Rosario (feat. Braga Havaiana) – Nua Uno (Dub Main)
Infinite Boys (feat. G.Man) – Machangu (Afrotech Mix)
Podcast: Play in new window | Download (41.9MB)