10 Tracks by Nickodemus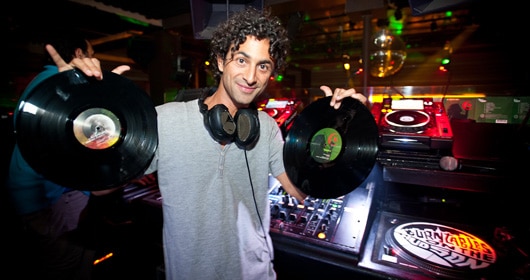 Following previous guests of the like of Ticklah, Clap! Clap! or Mop Mop, here is an other tireless worldwide groove digger in the name of Nickodemus, New-York City-based Dj/Producer, Turntables on the Hudson club night resident and manager of his homegrown label, Wonderwheel Recordings.
Alongside his musical talents – check his already rich personal discography including 3 albums, 4th is coming this year – what I like about him is that he's fuuuucking enjoying what he's doing. I can understand that traveling all over the world for playing music you like can becoming boring after some years, but if you take a look at his Facebook account, you'll understand he prefers to make the most of its life and share this enthusiasm by enlightened sets and colorful productions. Sometimes videos too.
Below are 10 Tracks the man gathered exclusively for us under the name : WONDERWORLD Inspirations. Expect Gipsy vibes, South-American beats and in a more global way, some original worldwide groove…
So how is life Nick, good ? Keep enjoying please, it's infectious !