10 Tracks by Mop Mop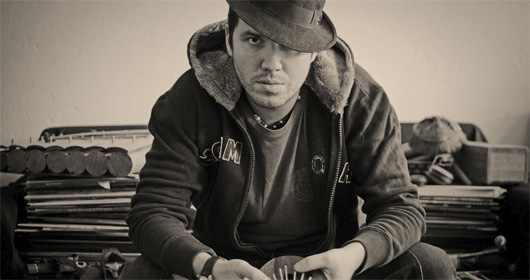 It's been a long time since I've hosted a special guest here but hey, looks like diet is over ! Andrea Benini, aka Mop Mop, has kindly accepted my invitation to create a playlist and inaugurates in the same time a brand new rubric of this website, 10 Tracks.
You probably have already heard of this Italian jack-of-all-trades for his last album's release, Isle of Magic, as many medias have picked up the story, especially when Woody Allen used one of his track for "To Rome With Love" movie soundtrack. But you would be wrong not to dig deeper into his Tropical Electro Jazz discography. On my side I particularly like his remixer / remixed side with, among others, his new Isle of Magic Remixed album, the Reworks compilation or this heady Diesler remix… Gustoso ! And strongly recommended…
Here is another good opportunity to take a trip into Mop Mop's rich musical world with this refined selection composed of exotic sounds, jazzy breaks, sweet voices and thanks to Clap! Clap! some incredible bass… Enjoy !