10 Tracks by El Buho & Barrio Lindo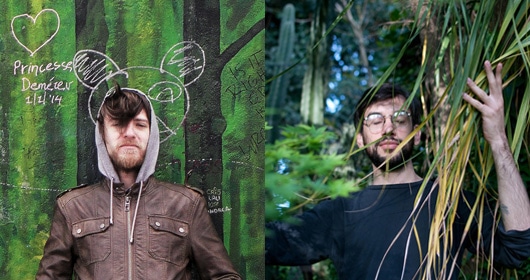 Following previous 10 Tracks selection by Chancha Via Circuito, we stay in the same South-American Electro trend by receiving two members of a new sonic association, I mean El Buho & Barrio Lindo, coming respectively from Amsterdam and Buenos Aires.
Both producers have the same will to gather Electronic music with Latin American folk traditions to create some magical and cinematic musical landscapes so it's not really a surprise to see them collaborate on a new musical project. And if you want to be convinced, simply take a journey through Barrio Lindo's Menoko album or the excellent Y EP that El Buho released 2 years ago to understand that those two guys had to (virtually) meet to work together.
This collaboration results in a 6 tracks EP called History of Colour, released by ZZK Records, which will brightly and instantly brings you under the Andean Milky Way…
Once back, don't forget to go further with this 10 Tracks playlist they have exclusively composed for us. Feel lucky ? You are.