10 Tracks by Danny Akalepse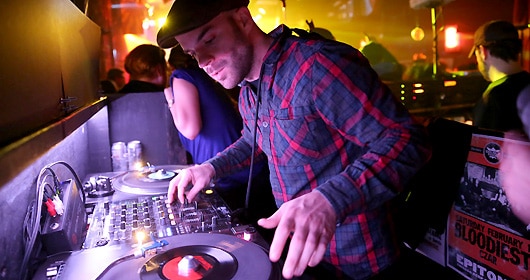 Coming straight from Brooklyn, New-York, Truth & Soul Records is a label and production house specialized in deep funk and soul music. Started in 2003 the label perpetuate a warm 60's analog sound while continuing to push the boundaries of modern music.
Indeed, veteran soul singer Lee Fields and El Michels Affair's releases, by confining to the most known artists, have that rich, round and slightly grainy vintage sound that made almost all of us discover this label. Alongside Daptones Records, they are present and probably the future of old school soul music.
If you want to know more, Danny Akalepse, Truth & Soul manager for years now, detailed the whole label story for a soda website. But if you want to listen to more, don't move. Danny, in addition to being a talented beat producer, is a confirmed Dj traveling United States, and sometime the world, to spray the good vibes. And he's accepted my invitation to do a selection for the now traditional 10 Tracks series. F**king cool, no ?!