Kudutronik Vol.4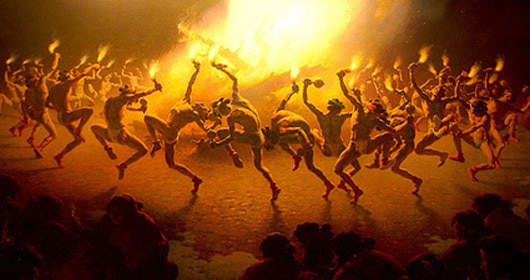 Sea, white clouds inna blue sky, rum and voodoo trance could be the background for this Tropical Electro playlist. Somewhere like Haiti, a Brazilian small village or even in a club in Caracas, but a place where people dance strong and music is mesmerizing ! I can easily imagine a big fire with guys playing percussions all around while dancers are going mad on the percussive and repetitive beat.
No superstitions on INNA DI MOOD, I do not invoke the demons, I just want the spirit of rhythm carries you far away… AH AH AH ! (think of your favorite villain laugh here)
Playlist
Sofrito Specials – Ca Ca Ye (Frankie Francis edit)
Maga Bo – Galope (feat. Robertinho Barreto)
Moochy – Drums de Fuego
Auntie Flo – I Want to Blow your Mind (feat. Esa Williams)
Etelvina Maldonado – Manuelita (Uproot Andy & Geko Jones remix)
Huracan de Fuego vs 100 Fiyah – Tumbala 100
Podcast: Play in new window | Download (18.2MB)
PS : This selection is a little bit shorter than usual but the next one will be much much longer… Let's get inna summer mood !!